To make sure you are viewing the latest
information you should "Refresh" each page.

---
2013 Events are posted.
Click on Events in the table of contents
---
Next Club Meeting:
When: Tuesday, 11 June 2013, 5:00 PM

Where: Recreation Center

.

Meetings are held the second Tuesday of each month.
Check this Welcome page to get the latest information or
call the Secretary for information

---
MAJORS GUN-A_Month CLUB 2013
Click here for drawing details and rules
Note: Tickets are sold out.
Winners:
January: Bill Brown, DPMS Oracle .223 rifle.
February: Steve Heffner, Benelli Nova 12ga Pump Shotgun.
Jonathan Tipton, Savage Predator Hunter Bolt-Action Rifle in .260 Remington
with an Optics Voucher
March: Lauren Roberson, Ruger American Bolt Action Rifle in .243 with Leupold VX-1 3-9x40 Scope.
Timm Getts, RAAC 1919 Tactical Semi-Auto 12ga Shotgun
April: Jim Callentine, Stoeger Combo Double-Barrel Shotgun.
Andy Connolly, Ruger MkIII Semi-Auto .22LR pistol with optic.
May: John Mebane, S&W Rimfire Semi-Auto Rifle with Optic
Brandon Nelson, S&W Bodyguard Semi-Auto pistol with Laser Sight.
June: 1. Beretta Urika 12Ga Shotgun
2. A Magnum Revolver
---
Texas CHL Class

The next CHL class is Saturday, 8 June 2013, in Greenville.
Cut off date for signing up is 6 June

NOTICE
The procedure for obtaining a CHL has changed.
After you download the Class Information Packet, read it carefully.
Discount CHL classes are availble through Majors Gun Club

Download the forms by right clicking and saving to your desktop:
Click here for more class details

If you are interested and ready to take the next step,
or know anybody who is, please contact CHL Training

Want to know more about Texas CHL? Click here.
Classes are also conducted in Farmersville, TX.
Contact Ev Wingo at www.texaschlpro.com to sign up.
---

Majors Gun Club has a corporate discount with
Midway USA, a major vendor of shooting supplies.
Before you make that purchase, check with Jack Sukenik
(903-457-5770) to see if the club can get it for less.
---
The Ammo Depot,
4725 F.M. 36 South just off IH30.

Your local area source for not only ammunition but
also a full line of firearms, accessories, reloading
equipment, books and other hard to get items.
The Ammo Depot's operating hours vary.
Call for specific times - 903-527-6120.
---
Guns are Rights!

The Constitution of the United States,
Amendment II [1791]
"A well regulated Militia, being necessary to the security of a free State, the right of the people to keep and bear Arms, shall not be infringed."
Texas Constitutional Provision on Firearms,
Article I, Section 23
"Every citizen shall have the right to keep and bear arms in the lawful defense of himself or the State; but the Legislature shall have power, by law, to regulate the wearing of arms, with a view to prevent crime."
---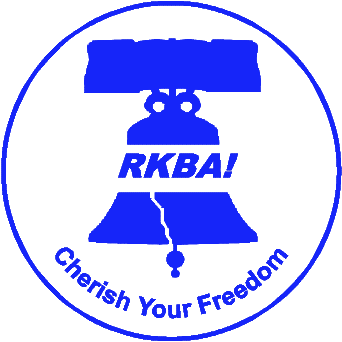 ---
"You need only reflect that one of the best ways to get
yourself a reputation as a dangerous citizen these days
is to go about repeating the very phrases which our
founding fathers used in the great struggle for independence."
--Charles Austin Beard (1874-1948)
---
Send Comments/Suggestions to the Webmaster